< Back to guides
Ideal room temperature and how to maintain it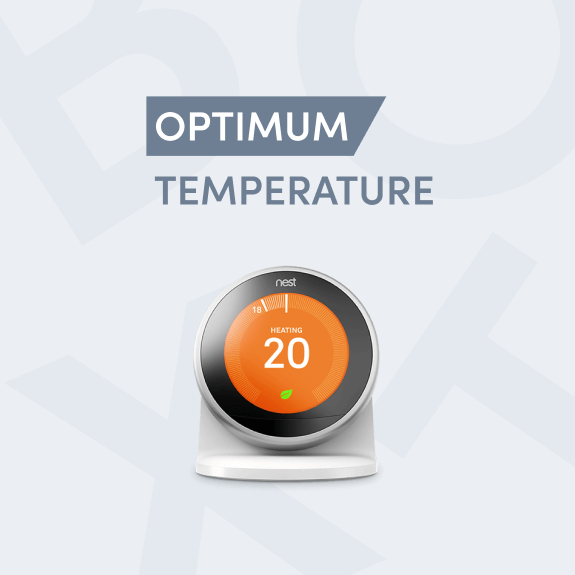 There are two different types of people in every household, those who love the thermostat cranked high and those who like it down low. It's an argument that divides families - so what is the perfect temperature? A temperature that not only keeps everyone happy, but also one that is efficient and cost effective.
In this guide, we'll be explaining what exactly is the ideal temperature for a room - taking weather into account - as well as useful methods to sustaining it. Let's settle this argument once and for all.

The ideal temperature for a room.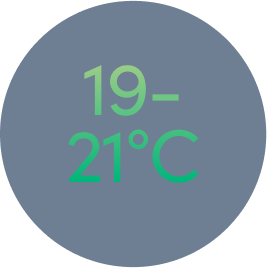 Believe it or not, on average the most comfortable temperature for a room in your home is between 19-21 degrees. It's not too hot and not too cold - the perfect temperature for everyone in the family to enjoy.
It's worth remembering that there are a few factors that influence the temperature of a room: humidity, clothes worn, exercise, windows, curtains, etc. Even by turning your thermostat down a couple of degrees every day - it could have a big impact on how much money you save each money on bills.
Ideal room temperature for summer.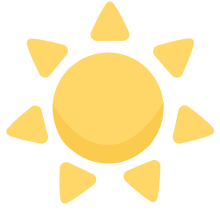 As we all know, summer in the UK isn't always what it's cracked up to be. On average, you want to have your thermostat between 16-19 degrees for those 'coolish' days. On the odd occasion it is a scorcher - it's probably worth turning off your central heating all together. This is to avoid the discomfort and stickiness of a classic British summer day. So get those windows open and soak up the rays outside. Might even be worth purchasing air conditioning.
At BOXT, we're so much more than a boiler company. As well as keeping households warm we like to keep them breezy. Thanks to our fixed price air conditioning package, you'll sleep easy through the sweltering summer nights. Interested? Get yourself a fixed price quote.
Don't worry if you have a million questions to ask about our air conditioning units. Drop us a message on our live chat and speak directly to one of our expert engineers. Or, if you'd like to give us a call on, 0800 193 7777 - you'll be put straight through to a specialist who's more than happy to help.
Ideal room temperature for winter.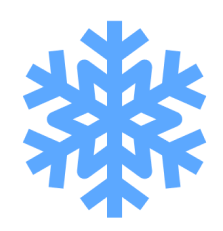 During the winter months, maintaining a high temperature in your household can be rather costly. Depending on the weather outside of course, the most comfortable temperature would be between 20-23 degrees.
However, to avoid any unwanted surprises when those monthly bills arrive - there are a couple of ways you can keep the heat in your house without having your thermostat unnecessarily high.
Why not stick on a jumper? It's a quick and easy way to save money each month. Even if it means lowering your thermostat a degree or two - it makes all the difference. For jumper inspiration, watching 'Love Actually' is a good starting point. Who knew there were that many types of turtleneck?
Another quick tip is to keep those curtains closed. This will keep in the heat your boiler has made as well making sure no cold air enters your room. Try purchasing some thicker curtains for more effective results. For more information on heating tips, click here.
Consider upgrading to a smart thermostat.
Making the switch from a standard to a smart thermostat does wonders for your energy bills. One of the many benefits of having a smart thermostat is how effortless it is to regulate your heating. Take one of our most popular smart thermostats, the Google Nest Learning Thermostat. This clever gadget allows you to set heating schedules, turn your thermostat on, off, higher, or lower - directly from your mobile phone.
For all you technophobes out there, smart thermostats are surprisingly simple to operate. To alter the central heating, you can either do it manually or use the app on your mobile. The Google Nest Learning Thermostat has a slick, clear design makes it easy to see what temperature you're at.
If you're interested in upgrading your boiler and your thermostat, we at BOX can help you. Receive a fixed priced quote in minutes by simply answering a few simple questions about your property. You'll not only be able to see some of the most efficient boilers on the market but also the latest cutting edge technology, including The Google Nest Learning Thermostat.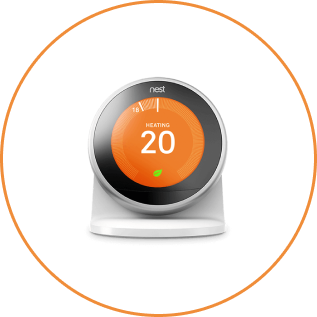 < Back to guides